Bicycle Injury Lawyer In Cleveland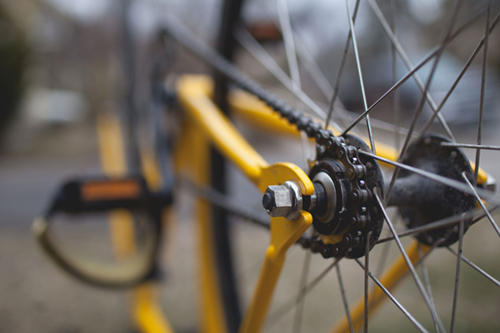 The Cohen Law Firm has experience and success in handling bicycle accidents. Cyclists have the same rights to use the roadway as any other vehicle. Cyclists must obey the same traffic laws as drivers of other vehicles. Most cyclists are knowledgeable, responsible and follow the rules but unfortunately, they can't always avoid the negligent driver.
Too often bicycle accidents happen because drivers simply fail to see the cyclists while they are traveling through intersections or traffic, when drivers are not paying attention to the cyclist, aren't operating safely for road conditions, or fail to respect the rights and space afforded to bicyclists on the roadway.
Bicyclists do not have much protection in accidents. Unlike in a vehicle, nothing is between them and the other vehicle or roadway. If a motor vehicle hits you while you are riding your bicycle, there is a high likelihood of sustaining severe injuries.
The Cohen Law Firm is committed to assisting bicyclist's injured in Ohio. We are always available to answer any questions regarding your bicycle accident.
If you or your loved one has been injured in a bicycle accident, The Cohen Law Firm can to help. We encourage you to call The Cohen Law Firm at 216-402-1598 or fill out the free online form. We can discuss your case and explain your legal options. There is no cost or obligation. We are available to speak with you 24 hours a day, 7 days a week, and we are available to meet with you whenever and wherever is most convenient. We work on a contingent fee agreement which means that if you do not receive compensation, then you do not owe us anything.