Trucking Accident Lawyer In Cleveland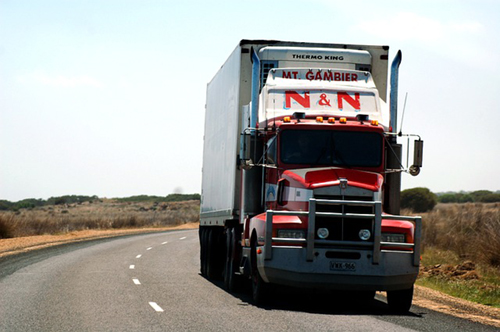 A significant number of motorists are injured or killed every year in trucking accidents. Commercial trucks usually cause more serious injuries than passenger vehicle accidents because of their size and weight. A fully loaded truck can weigh over 80,000 pounds, whereas the average car weighs about 3,000 pounds. When these two vehicles with such different size and weight collide, the damage to the smaller vehicle and occupants is usually catastrophic.
Truck accidents happen for many reasons, including:
Driver fatigue
Distracted driving
Driving a truck that is overloaded
Driving a truck with an unsecured load
Driving too fast for poor weather or road conditions
Defective truck equipment
Improper truck maintenance
Drunk driving
Poor driver training
There are various laws and regulations which govern the safe operation of commercial trucks and trucking companies. Strict regulations on the trucking industry mean trucking accident cases can be significantly more complex than a standard car accident case.
The Cohen Law Firm has the experience handling cases involving the trucking industry and will take on the trucking company for you. We have seen the devastation that is caused by trucking accidents. We can help individuals and families deal with the aftermath of such tragedies and get them the compensation they deserve.
If you or your loved one was injured in a trucking accident, The Cohen Law Firm can help. We encourage you to call The Cohen Law Firm at 216-402-1598 or fill out the free online form. We can discuss your case and explain your legal options. There is no cost or obligation. We are available to speak with you 24 hours a day, 7 days a week, and we are available to meet with you whenever and wherever is most convenient. We work on a contingent fee agreement which means that if you do not receive compensation, then you do not owe us anything.