Personal Injury Lawyer In Cleveland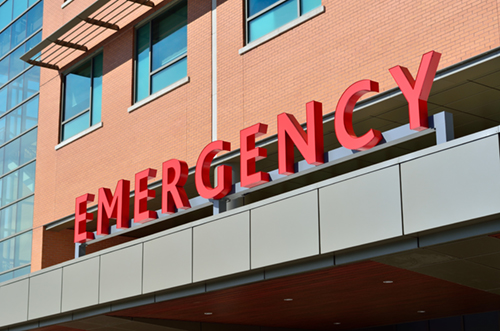 Personal injury law is both a relatively wide definition and a highly-specialized form of legal practice. Personal injury cases can include everything from motor vehicle accidents to nursing home injuries, from slip and fall incidents to medical malpractice. Lawyers who focus in this area of law need to keep updated on the law as well as be familiar with medical terms and practices as well as able to deal with the softer and more emotional side of these types of lawsuits.
When you suffer a personal injury because of the negligence or reckless conduct of another person, company, or municipality, you want a law firm who specializes in personal injury law. The Cohen Law Firm has the experience, knowledge, and skill to get you the compensation you deserve for your personal injury case. We handle a variety of personal injury cases, including:
Personal Injury Law With A Personal Touch
When it comes to your health, quality of life, and finances, you want to rely on a lawyer who is experienced, tested, and knows what is required to win, and how to win your case. We know that no matter the cause, a personal injury can have devastating, physical, emotional, and financial consequences. Providing you support and resources throughout your cases is just one of the ways we set ourselves apart from other personal injury lawyers in the area. We can recommend doctors, treatment centers, and counselors to help you get your life back. Just because we have soft hearts for our clients doesn't mean that we will do anything less than fight your case as fiercely as if it were our own.
Success In The Courtroom
Personal injury cases have multiple sides to them. A large portion of these cases revolve around complex medical records and expert testimony. While most personal injury and accident cases settle before they go to court, The Cohen Law Firm prepares every case as if it is going to court. If a trial is the appropriate action, you are in experienced and confident hands. The Cohen Law Firm has a record of success in trial courts throughout northeast Ohio. We take the time to prepare you for your testimony and the resources to hire the engineers, reconstructionist, and doctors necessary to put on the strongest case at trial.
At The Cohen Law Firm, we are not going to make you pie in the sky promises. You case is your case and we work for you. We are going to tell you truth about the risks and the strengths and weakness of your case. We will give you all of the information and advice you need to make the best decision about the outcome of your case for you and your family.
Whether your personal injury was caused by a medical mistake, nursing home neglect, a workplace accident, dog bite, slip and fall, motor vehicle accident or a myriad of other things, we are committed to using all of our experience, passion, knowledge, and skill to help you recover both physically and financially.
If you or a loved one has been injured by the negligence of another person, company, or municipality, we encourage you to call The Cohen Law Firm at 216-402-1598 or fill out the free online form. We can discuss your case and explain your legal options. There is no cost or obligation. We are available to speak with you 24 hours a day, 7 days a week, and we are available to meet with you whenever and wherever is most convenient. We work on a contingent fee agreement which means that if you do not receive compensation, then you do not owe us anything.