Pedestrian Accident Lawyer In Cleveland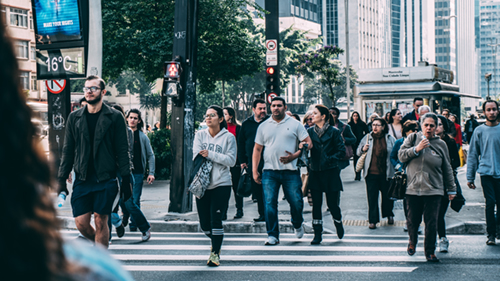 In the United States, a pedestrian is involved in an accident every two hours. The National Highway Traffic Safety Association (NHTSA) reports that each year nearly 5,000 pedestrians die in motor vehicle accidents, and approximately 76,000 pedestrians suffer injuries.
Both drivers and pedestrians must follow the rules of the road and exercise reasonable care, but too often distracted drivers simply fail to see a pedestrian or respect their right cross the street. Some of the worst accidents happen when a car or truck runs into or over a pedestrian. The injuries suffered in a pedestrian accident are frequently far more extensive than in motor vehicle accidents because pedestrians don't have the protection of a car around them, no bumpers, or airbags.
Are you missing time from work? Are you paying deductibles? Are you going to have to forego any important events or change the type of work you do? How long will your movement be restricted? Are you going to need pain meds every time it gets cold or rainy for the rest of your life?
These are the things we consider as your lawyer after a pedestrian accident. We understand not only what you are going through now, but also what you can expect to deal with down the road. The Cohen Law Firm has experience representing pedestrian accident victims. We will give your case the attention it deserves by diligently investigating who is at fault for the pedestrian accident and pursuing maximum compensation for injuries including:
Broken Bones
Back Injuries
Neck injuries
Amputations
If you or your loved one was injured in a pedestrian accident, The Cohen Law Firm can help. We encourage you to call The Cohen Law Firm at 216-402-1598 or fill out the free online form. We can discuss your case and explain your legal options. There is no cost or obligation. We are available to speak with you 24 hours a day, 7 days a week, and we are available to meet with you whenever and wherever is most convenient. We work on a contingent fee agreement which means that if you do not receive compensation, then you do not owe us anything.